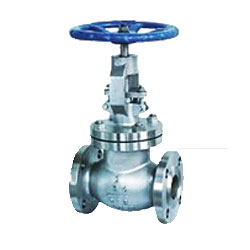 Globe Valves offered by us feature rounded bodies/spherical shapes and are widely used in fitting industry for regulating fluid flow in both on/off positions. These linear motion valves comprise of moving parts including disk, valve stem and hand wheel, allowing fluids to pass spaces between edge of disk and seat when in open position.
Types :
These valves are available in three main body types like :
Angle Design
Y-design
Multi-piece Design
These indutrial valves are also advantageous in applications that involve viscous liquids like heavy oils, varnish and molasses.